Continuing with the
Most Popular Designs of 2011
, now looking at the various Zazzle shops ...
In the past
Stanley the Sloth
had always been in the lead, though to my surprise he was upstaged this year by FOOD! Yep. All 3 most popular designs this year have to do with food!
The 3 Most Popular Designs for the
Zazzle/RiverbyNight
shop are:
First, the Strawberry!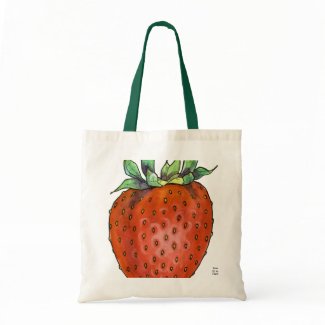 Strawberry
by
RiverbyNight
Second, the Pineapple!
And Third, the Dancing Blender!
.